Database Projects is a design service
that creates powerful visual tools about any topic.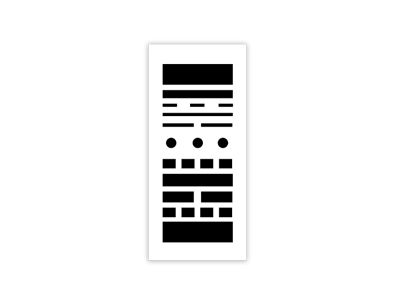 Help others by sharing valuable and useful information.
Promote your product or service by bringing visual clarity to key benefits and features.
Translate complex topics and tell a compelling story.
Visually Powerful Communication
Visual communication is easier, faster and more effective in relaying a message. Our graphics allow for learning to happen naturally. Here we have accumulated some overview highlights from some projects that give you an idea as to whats possible with concise and interesting information.
Green Party of Canada - Iconography and Initiative Voting Chart. Developed as a fast acting public tool to get insight as to where voters want action and leads to higher targeted campaigns for the Green party. Green stickers are given as 1 vote, while yellow are secondary and third votes. Posters are currently being deployed across Canada to better understand the public's drive during this years Canadian election.
Groundswell Corporate Presentation for fundraising - Motion Graphics including visual breaking down value per invested dollar
Water Park Photo Shoots for WhiteWater West Industries - Photos are a key visual element to have in your communication arsenal. Our first task, and the most obvious place to start, was to fill in their image library with their amazing creations and most innovative products.
Bike Routes BC Tote bag and Shirt Project - They come in versions called "The Local" thats blank and simple and "The Tourist" with city name, and other details.
Safety Poster - Showing - development of 4 of 12 safety icons
HXBIA - 5 Year Social Impact Report - Publication design, infographics, icons, charts and other visual tools to provide clarity of impact for government grants and public awareness.