Glitch Pulp Fiction _02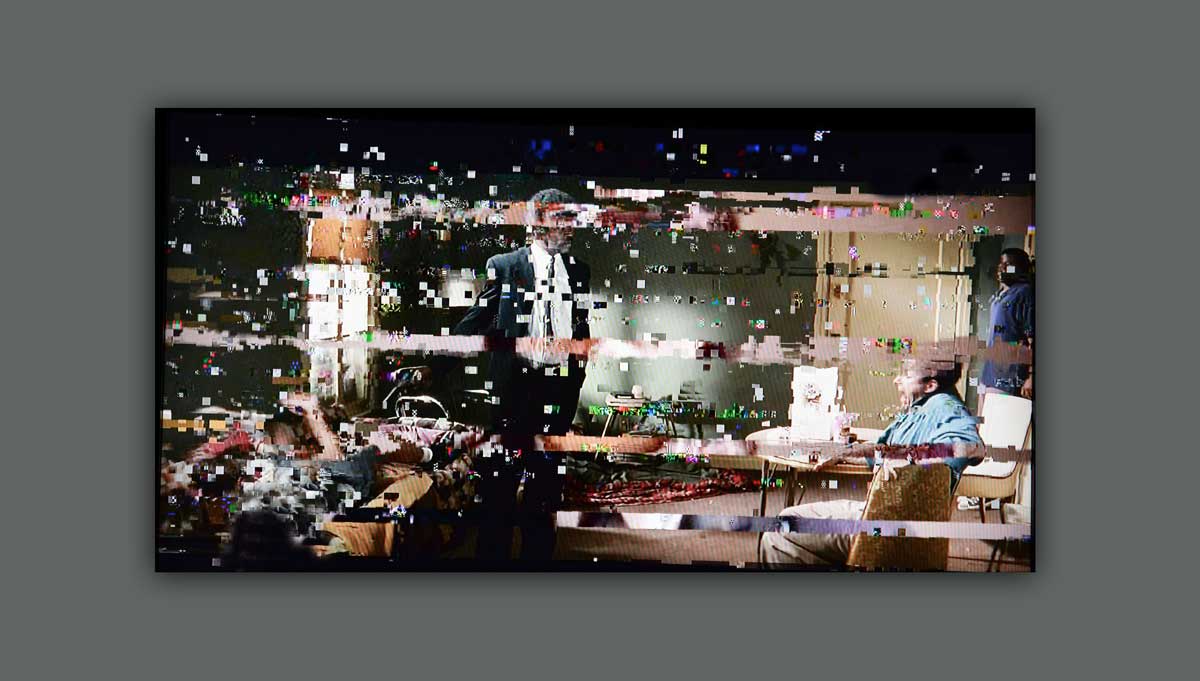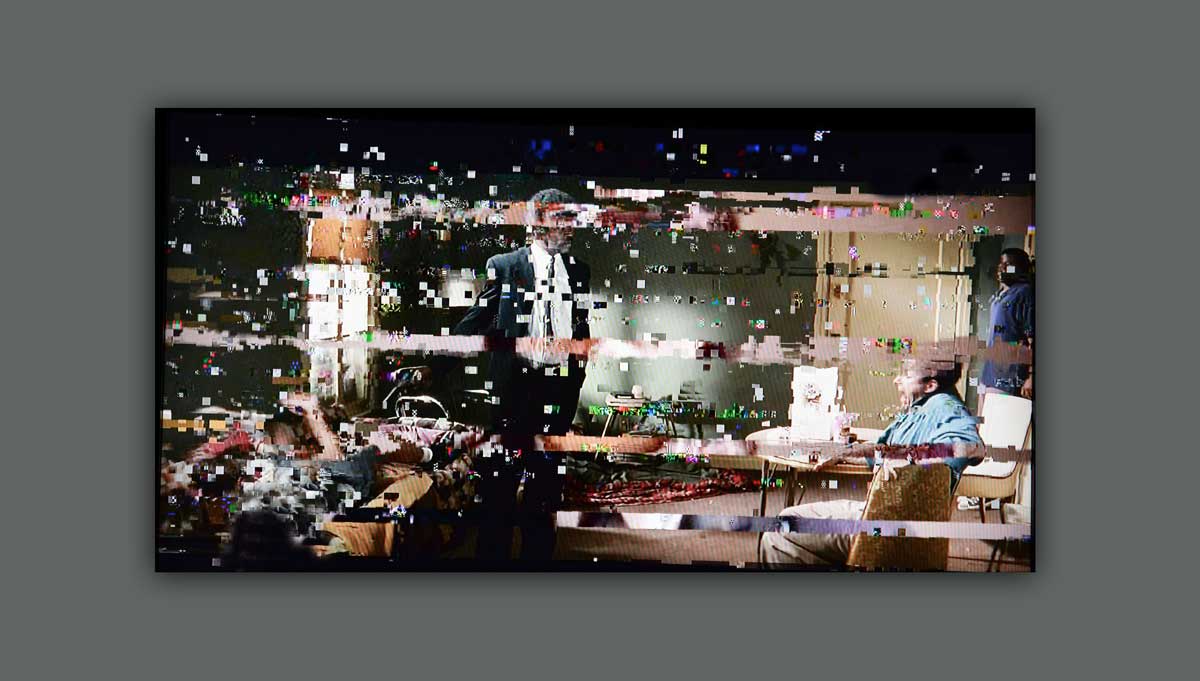 Glitch Pulp Fiction _02
5" x 10"
Glitch is a data series of scrambled out television programs, movies and commercials.
The data was gathered with a camera and tripod in front of an LG Television with an HD Antenna.
The antenna would sometimes produce a scrambled picture in what seemed randomly and on stormy days. Soon I realized that I could manipulate the antennas ability to scramble a channels signal based on my position in the room. When I reached out with my hand at a certain spot I could freeze, increase or let go of the scramble. Sometimes in the morning where the colours are bright, or at night with TV dramas.